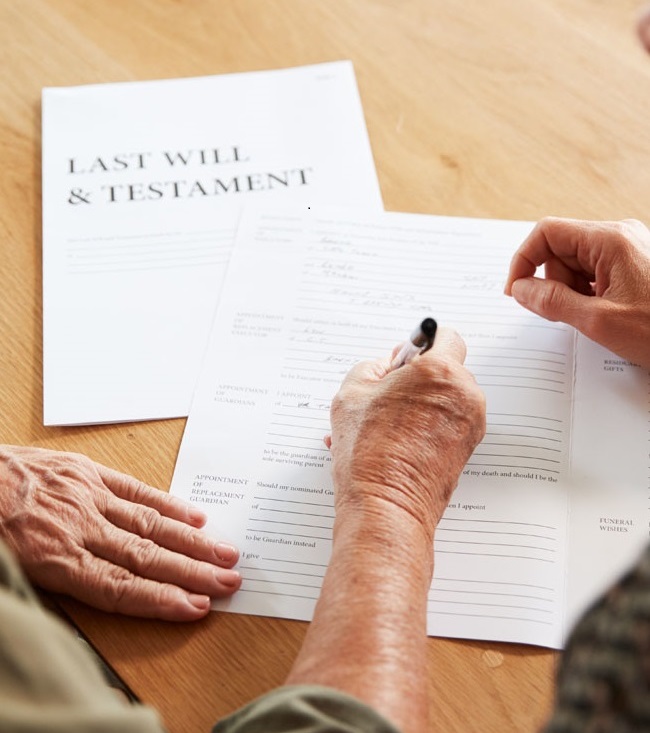 Warum sollte ich ein Testament aufsetzen?
Weil Sie so Ihre persönlichen Werte auf eine geordnete Weise und in Übereinstimmung mit Ihren Prinzipien an Ihre Nachfolger weitergeben können.
Ein Testament zu verfassen bedeutet nicht, sich mit dem bevorstehenden Tod abzufinden, sondern genau die Regeln festzulegen, die man für das Wohl und den Frieden der Erben beachtet wissen möchte. Es hilft dabei, die Lebensphilosophie, moralische Werte und Gefühle zu überliefern und ermöglicht die Verteilung von Vermögenswerten in Übereinstimmung mit den Erwartungen. Ein gut formuliertes Testament oder ein Erbvertrag schafft klare Verhältnisse und hilft den Erben dabei, die Zuweisungen nach dem ausdrücklichen Willen des Erblassers und ohne Diskussionen abzuwickeln. Dies geschieht innerhalb des gesetzlichen Rahmens. Das Gesetz legt dafür bestimmte Grenzen fest, die nicht überschritten werden können. Diese lassen dem Erblasser aber dennoch genügend Spielraum, um darüber zu entscheiden, wie er sein Vermögen aufteilen möchte. In manchen Fällen können die vom Erbrecht aufgestellten Regeln ausreichend sein, aber wenn das Vermögen von einiger Bedeutung ist, kann es sein, dass es verwaltet werden muss, bevor es unter den Erben aufgeteilt wird. Manchmal ist selbst die Aufteilung problematisch.

Ein Testament vermindert daher Streitigkeiten zwischen den Erben, besonders, weil es den Wert der moralischen Achtung vor dem geäußerten Willen der Erben mit sich bringt.
Wie wird ein Testament geschrieben?
Obwohl jedes Land seine eigenen Regeln hat, sind diese im Allgemeinen von Land zu Land recht ähnlich und müssen beachtet werden, damit das Testament einen rechtlichen Wert hat. In der Schweiz wird das Testament bei einem Notar und in Anwesenheit von zwei Zeugen aufgesetzt. Hierbei handelt es sich um eine Lösung, die im Allgemeinen bevorzugt wird, wenn es Schwierigkeiten mit der Schrift des Erblassers gibt oder wenn es um komplexe Erbfälle geht. Da das Testament bei einem Notar hinterlegt wird, ist es ausgeschlossen, dass es nicht unentdeckt bleibt.
Das handschriftliche Testament wird vom Erblasser eigenhändig und ohne Notar verfasst und mit einem vollständigen Datum und einer Unterschrift versehen. Dabei sollte es leicht nachvollziehbar sein, wer es verfasst hat, idealerweise ergänzt durch die handschriftliche Anbringung von Vor- und Nachnamen. Das Risiko eines handschriftlichen Testaments, das nicht an einen Notar übergeben wurde, besteht darin, dass derjenige, der es findet, es verstecken könnte, falls er dadurch beeinträchtigt wurde. Darüber hinaus kann der Notar den Erblasser auch bei der optimalen Aufteilung des Nachlasses unter den Erben mit allen technischen und rechtlichen Aspekten beraten. Dabei sollte man an den Fall von Personen denken, die Unternehmen, Immobilien, Wertpapiere usw. besitzen.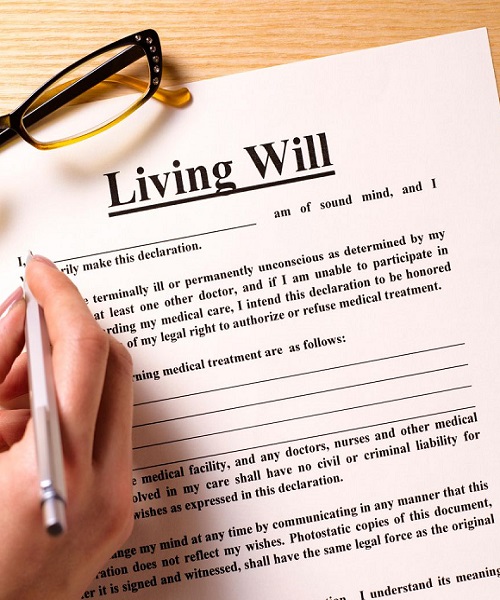 Welche Grundregeln sollen beachtet werden?
Wie bereits erwähnt, sollte beachtet werden, dass die Regeln von Land zu Land unterschiedlich sind. Nemesis Group zählt auf das Wissen und die Spezialisten, um diesem heiklen Moment bestmöglich gegenüberzustehen. Für ausländische Personen sollte man auch die Möglichkeit in Betracht ziehen, neben dem schweizer Recht auch ein ausländisches Recht wie das des Wohnsitzes oder der Staatsangehörigkeit zu wählen. Falls man nicht wählen kann, wird in der Regel das Recht des letzten Wohnsitzstaates angewandt, bzw. des Staates, in dem der Verstorbene seine hauptsächlichen wirtschaftlichen oder familiären Interessen hatte. Insbesondere für Immobilien gelten daher die Regeln des Landes, in dem diese sich befinden, sowie auch die Erbschaftssteuern dieses Landes.
Wo kann ich nachfragen?
Es ist sicherlich sinnvoll, wenn man sich ein wenig mit dem Thema und seinen Facetten beschäftigt. Wenden Sie sich dazu an einen Fachmann, der Ihnen den in verschiedenen Ländern vorgeschriebenen rechtmäßigen Anspruch zu Gunsten direkter Erben erklären kann. In Rechtssystemen, die auf dem römischen Recht basieren, haben Kinder Rechte (die Anzahl dieser Rechte variiert jedoch von Land zu Land). Ansonsten ist es im angelsächsischen Recht nicht zwingend, einen Teil des Erbes den Kindern zu überlassen. Dabei sollte man auch steuerliche Fragen beachten, wenn Sie verhindern wollen, dass das Ergebnis Ihres Lebenswerkes in die Hände des Staates fällt. Wir stellen Ihnen gerne unser juristisches Team zur Verfügung, um jede Erbschaftssituation zu analysieren und zu optimieren. Die Schweizer Regeln können unter https://www.ch.ch/it/eredita/ heruntergeladen werden (verfügbar in 5 Sprachen).
General legal terms of use:
You declare by accessing our web site www.nemesisamgroup.org to have carefully read and accepted the following terms and conditions for usage of our website as well as for the usage or our members and partners web sites such as www.nemesissam.com and www.osirisam.com

Cpyright:
The content of our website as well as any other material or content published by us or delivered by us via any way, including electronic means such as e-mail, telecommunication systems and social media (hereinafter solely the "Content") is covered by copyright belonging to Nemesis Asset Management SA which is the author of the publication. The Content and files are accessible solely for consultation. Every reproduction of the Content written and/or electronic, is allowed solely upon prior written consent by us. No implied consent or tolerance is admissible.

Trademarks and Images:
Trademark, brands and images can be downloaded or copied but downloading, copying or saving any Content from this website does not confer any rights over the aforesaid material. Nemesis Asset Management SA reserves all rights deriving from the copyright and the ownership of the related marks and/or all the material published on this website.

Exclusion of offering:
Nemesis Asset Management SA is an independent asset manager registered in Switzerland and subjected to the prudential supervision of the FINMA. Nemesis Asset Management SA holds all the requested authorisations to perform its business in Switzerland. The Content of this website shall in no case be considered an offer or a recommendation to (i) invest in products or to subscribe our services or (ii) invest in products or to subscribe services of our partners or (iii) invest in products or to subscribe services of other parties such as banks or investment funds. No Content is to be considered as consultancy or advice of whatsoever sort. The Content shall not to distributed or used in any jurisdictions where its distribution is illegal or which obliges Nemesis Asset Management SA or its partners and members to hold a license over it.

No reliance:
Any eventual opinion expressed within the Content is the opinion of Nemesis Asset Management SA except in case we solely re-publish or tag opinion of other parties. We make our best effort to ensure the reliability of the Content published by us or by our partners but we do not guarantee the accuracy, reliability or the completeness of the Content. We recommend readers of the Content to check with their advisors whether the Content matches their personal circumstances in respect of any legal, regulatory or fiscal restrictions. We take the liberty to amend the Content at any time.

No guarantee:
We do not give any guarantee about the Content and about the functionality of the website. We do not give any guarantee about the fact that the website or the email sent by us do not contain any virus that my attach your system We recommend you to scan the website and any email sent by us with suitable antivirus system. There is also a possibility for third parties access our IT system without authorisation to do so and amend the Contents. We declines any liability for non-authorised access to our content management system platform.

Exemption of liability:
Nemesis Asset Management SA is not responsible for any and all kinds of damages, direct or indirect, deriving from the usage of this website or following the inability to access it or make use of the Content.

Information regarding investment risks:
The Content is not to be intended as an offer, an invitation to offer, a solicitation, a distribution or any other form of offer or advertising relating to financial instruments or financial service. Past results do not constitute a reliable indicator of future results. The Content have been drafted without any particular reference to a specific investment purpose, nor with a specific investment, commercial, financial or tax consideration for a specific potential customer.