WILLKOMMEN IN DER NEMESIS GROUP
Bei der Nemesis Group decken wir alle Aspekte der Vermögensverwaltung ab: Vermögens- und Nachlassplanung wie auch Familienführung. Wir bieten eine unabhängige Plattform für die Beratung, das Portfoliomanagement und damit verbundene Dienstleistungen für Einzelpersonen, Familien, Unternehmen, Erbschaften, Stiftungen oder Treuhandvermögen an. Das erfahrene Team mit Sitz in Mitteleuropa verfolgt einen ganzheitlichen Ansatz im Asset Management – eine zentrale Adresse zur Bewältigung unterschiedlichster Anforderungen.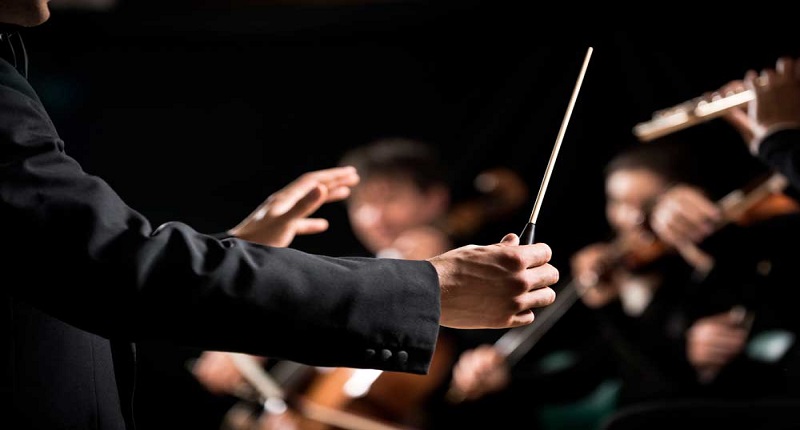 UNABHÄNGIGKEIT
Die Mitglieder der Nemesis-Gruppe sind alle private Unternehmen. Alle Partner zeichnen sich durch ihre Kompetenz in ihrem jeweiligen Fachgebiet aus und streben nach Exzellenz in der Entwicklung von durchdachten Lösungen, um den Kunden andere Wege zu bieten, unabhängig von Einflüssen von Maklern, Banken oder anderen Institutionen.

ERFAHRUNG
Die Mitglieder des Teams der Nemesis Group sind erfahrene Fachleute, die ihre Arbeit mit Leidenschaft und dem Ziel ausüben, Werte für ihre Kunden zu schaffen. Die Partner sowie das gesamte Personal der Gruppe sprechen viele Sprachen fließend und haben sich auf die Gesetze und Besonderheiten der verschiedenen geografischen Gebiete spezialisiert.

ENGAGEMENT
Das Team widmet sich der Generierung von Mehrwert, sowohl in Bezug auf Anlagestrategien oder Rechts- und Steuerberatung, als auch auf steuerlich effiziente Investitionen, Nachfolgeplanung, Risikomanagement und Due Diligence. Unsere langjährige Erfahrung ermöglicht es uns, Sie kompetent und mit gesundem Menschenverstand zu beraten. Das Geheimnis ist, die Bedürfnisse des Kunden zu verstehen und persönliche Dienstleistungen und Lösungen anzubieten, um sie auf die bestmögliche Weise zu lösen.
General legal terms of use:
You declare by accessing our web site www.nemesisamgroup.org to have carefully read and accepted the following terms and conditions for usage of our website as well as for the usage or our members and partners web sites such as www.nemesissam.com and www.osirisam.com

Cpyright:
The content of our website as well as any other material or content published by us or delivered by us via any way, including electronic means such as e-mail, telecommunication systems and social media (hereinafter solely the "Content") is covered by copyright belonging to Nemesis Asset Management SA which is the author of the publication. The Content and files are accessible solely for consultation. Every reproduction of the Content written and/or electronic, is allowed solely upon prior written consent by us. No implied consent or tolerance is admissible.

Trademarks and Images:
Trademark, brands and images can be downloaded or copied but downloading, copying or saving any Content from this website does not confer any rights over the aforesaid material. Nemesis Asset Management SA reserves all rights deriving from the copyright and the ownership of the related marks and/or all the material published on this website.

Exclusion of offering:
Nemesis Asset Management SA is an independent asset manager registered in Switzerland and subjected to the prudential supervision of the FINMA. Nemesis Asset Management SA holds all the requested authorisations to perform its business in Switzerland. The Content of this website shall in no case be considered an offer or a recommendation to (i) invest in products or to subscribe our services or (ii) invest in products or to subscribe services of our partners or (iii) invest in products or to subscribe services of other parties such as banks or investment funds. No Content is to be considered as consultancy or advice of whatsoever sort. The Content shall not to distributed or used in any jurisdictions where its distribution is illegal or which obliges Nemesis Asset Management SA or its partners and members to hold a license over it.

No reliance:
Any eventual opinion expressed within the Content is the opinion of Nemesis Asset Management SA except in case we solely re-publish or tag opinion of other parties. We make our best effort to ensure the reliability of the Content published by us or by our partners but we do not guarantee the accuracy, reliability or the completeness of the Content. We recommend readers of the Content to check with their advisors whether the Content matches their personal circumstances in respect of any legal, regulatory or fiscal restrictions. We take the liberty to amend the Content at any time.

No guarantee:
We do not give any guarantee about the Content and about the functionality of the website. We do not give any guarantee about the fact that the website or the email sent by us do not contain any virus that my attach your system We recommend you to scan the website and any email sent by us with suitable antivirus system. There is also a possibility for third parties access our IT system without authorisation to do so and amend the Contents. We declines any liability for non-authorised access to our content management system platform.

Exemption of liability:
Nemesis Asset Management SA is not responsible for any and all kinds of damages, direct or indirect, deriving from the usage of this website or following the inability to access it or make use of the Content.

Information regarding investment risks:
The Content is not to be intended as an offer, an invitation to offer, a solicitation, a distribution or any other form of offer or advertising relating to financial instruments or financial service. Past results do not constitute a reliable indicator of future results. The Content have been drafted without any particular reference to a specific investment purpose, nor with a specific investment, commercial, financial or tax consideration for a specific potential customer.